Welcome!
Looking for the information about

Acrylic Pours

?  CLICK HERE! 
My 2019 work can be seen on my instagram:  @DanaFrostGrubbe
Yes, I know I'm a slug and I do want you to see my work but I guess I'd rather be painting than posting.
If you are looking for my blog, click here!
About My Art
Fascinated by dystopian landscapes and alternative realities, I paint with intention.
I'm a central Ohio artist working in encaustics and in oil and cold wax.  I am one of those artists interested in the process as well as in the painting, often making my own encaustic mediums, paints, and colored shellac. My intentions are that my work is lyrical and seductive, offering both depth and movement. Themes include elements, moons of Jupiter, and birds and bees.
My encaustics are a sensory delight: textured, rich in color, and tactile (you can touch them). Although some of my artist friends call me 'Darth' when I put on my respirator; I like to say I wield a blow torch like a paint brush. My oil and cold wax pieces include my framed "little gems" of color and texture; so much happening in a small space.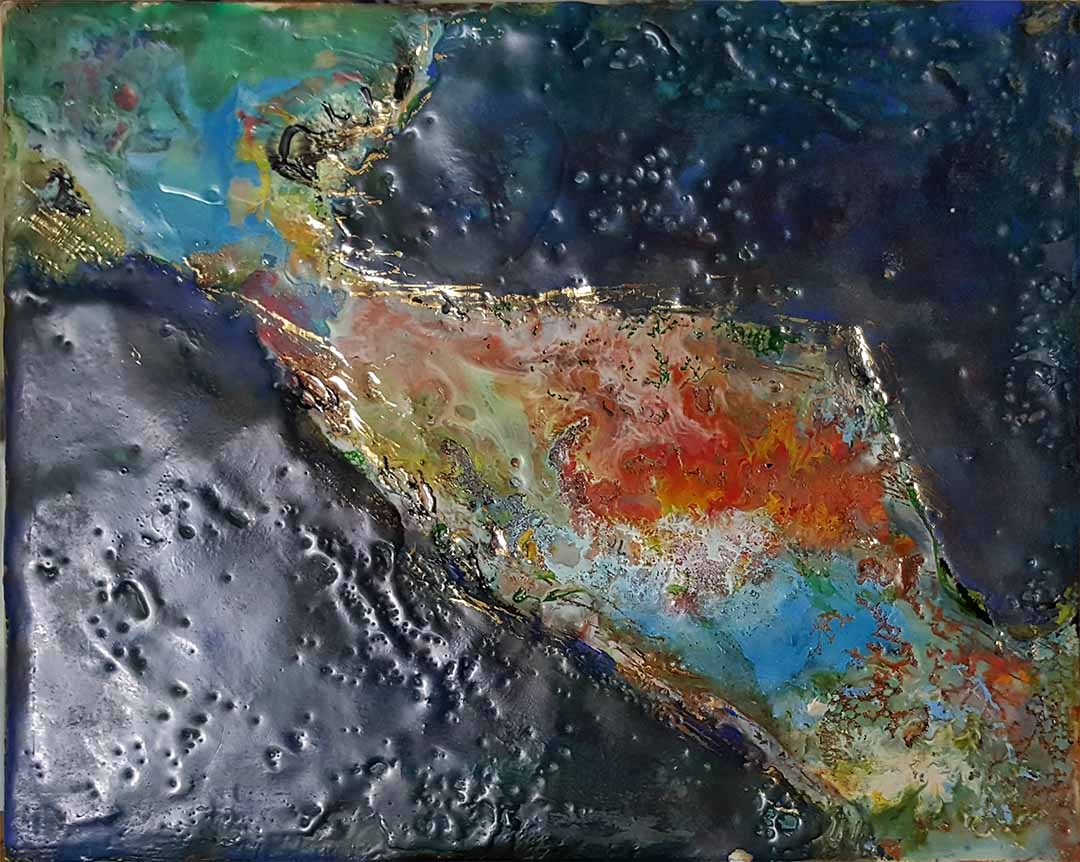 I've organized my work into four categories: