Dana Grubbe
Contemporary Abstracts
FOUR VISIONS OF ABSTRACTION
Gateway to the Arts    John Glenn International Airport
February – March 2023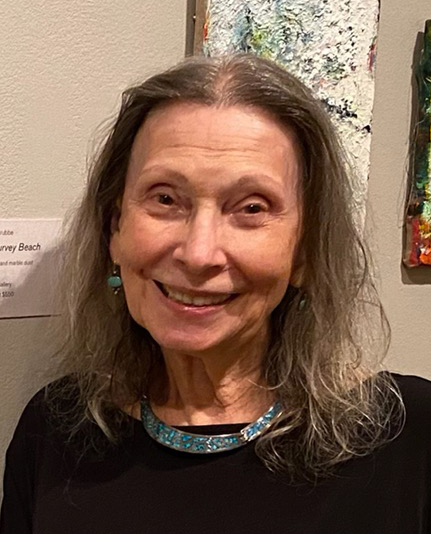 Dana Grubbe is a central Ohio artist known for her contemporary abstracts.  She works in oil and cold wax, in repurposed house paint and in encaustic.  Her work can vibrate with color, texture, and metal leaf; but Gwen Fox calls her the "Queen of Neutrals." Driven by her love of process as much as by her love of color and texture, she is in her studio every day.  Recent series include:  "Memories of India," "Travels in Ireland," and "Social Distancing."
Education has always been part of Dana's process.  She studies with Jerry McLaughlin, and Rebecca Crowell. Dana continues to paint with friends at the Columbus Cultural Arts Center.
Dana teaches art workshops at 400 West Rich.
You can see her artwork at Hayley Gallery in New Albany, Art@43023 in Granville, and at studio #154, 400 West Rich during Franklinton Fridays (2nd Friday of every month) from 6 – 10 pm.